MALAYSIA

 KUALA LUMPUR PACKAGE
without Airfare as low as PHP4998/pax
Top things to do
Visit the PETRONAS Towers in Kuala Lumpur;
Take in the history at Sri Mahamariamman Temple;
Sample some local flavor with Nasi Kandar;
Make some feathery friends at Kuala Lumpur Bird Park;
Enjoy the culture at the National Museum;
Have some fun at Sunway Lagoon Theme Park;
Scan the depths at Aquaria KLCC;
Do some shopping at Central Market
Round trip airport transfers based on seat in coach (In & Out KUL) (0700 hrs to 2200 hrs only)

2N / 3DRoom Accommodation

Daily hotel breakfast

Half-day Kuala Lumpur city tour based on seat in coach
English-speaking driver / guide
* ⭐ ️PHOTOBOOK FREEBIES in partnership with TRAVELONLINE Print travel Pictures for FREE!!! ⭐ ️
✔ FREE 6 X 6 PHOTOBOOK worth Php550 each. ✔
Simple Book, imagewrap Hardcover, 20 pages with Fedrigoni Satin Paper.
1 free photobook only per package✔ FREE (25 PCS ) 4R PHOTO PRINT EVERY MONTH!!
✔(4 X 6 size Gloss Photopaper) . Terms and Conditions apply.
25 Free 4R prints every month for as long as you keep the Photobook app as part of our reward program.NOTE: Applicable only on the Photobook APP downloadable on Apple Store or Google Play Store. Shipping Fee is not included . Philippines address only. Valid until March 15 2024 only or until further announcements. Freebies are ALL FREE of charge for promotional purposes only. Clients are not in anyway charge for the freebies and It can be changed or canceled without prior notice. Unused or canceled Freebies are not convertible to cash or replacement. Pls refer to Photobook app terms and condition for full details .
* ⭐️ FREE TRAVEL INSURANCE (1-65 years old only)⭐️
✔ Medical Reimbursement (accidental injuries) ₱250,000 / person
✔ Accidental Death, Dismemberment and/or Disablement ₱200,000 / person
✔ Total Permanent Disability ₱200,000 / person
✔ Disablement/Dismemberment ₱200,000 / person (subject to table of benefits relative to extend of injury)
✔ Burial Assistance (accidental death) ₱10,000/person
✔ Daily Hospital Cash (due to accident and sickness, max. of 7 days) ₱500 per day / person
✔ Trip Cancellation ₱20,000 / person (Only Valid once Policy is issued)
✔ Trip Termination / Curtailment ₱20,000 / person (Only Valid once Policy is issued)
✔ Delayed Departure: Food Allowance (min. 6 hours) ₱500 / person
✔ Delayed Departure: Hotel Accommodation (min. of 12 hours delay) ₱1000 / person and Food Allowance (min. of 6 hours delay) ₱500 / person
✔ Flight Diversion ₱5,000 / person
✔ Baggage Delay 5,000.00 / person
✔ Loss of Baggage Max of ₱10,000 / person
✔ Damage to Luggage Max. of ₱5,000 / person
✔ Loss of Travel Documents Max. of ₱10,000 / person
✔ Emergency Medical Evacuation ₱15,000 / person
✔ Emergency Medical Repatriation ₱15,000 / person
✔ Hijack – max of 5 days ₱1,000 per day / person
NOTE: These coverage list may change without prior notice. The final coverage will be what is issued on your insurance policy.
[NOTE]: Free Insurance Voucher is only Valid for Packages sold starting April 15, 2023 that indicates such inclusion. Free Travel Insurance is not valid for rush booking (1 day before travel date) . Valid for the inclusive days indicated in your insurance policy certificate. Valid for 0 to 65 years old only. Senior Age 66-75 years Old must Pay additional Premium to avail insurance. Senior age 76 years old and above is not qualified for insurance. Emergency Trip Cancellation benefit is only valid as early as 30 days before travel date and only if you were issued insurance policy before the emergency occurred. Subject to terms and conditions.
[CLAIMING PROCEDURE]: Insurance coverage only starts if you have receive the insurance policy certificate with your name on it. Pls call agent and provide your details once you are ready to claim your free insurance voucher. You will need to submit all the valid ids of the parties in your trip before the insurance provider can start the issuance of coverage. Call us at 3 or more days before your trip if you intend to claim this freebie. Pls take note that TravelOnline will pay for the travel insurance for the client but the client must coordinate with the Insurance company for the issuance of the insurance and/or file any insurance Claims.
Package Itinerary
2N / 3D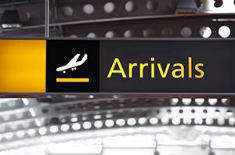 Day 1 ARRIVAL IN KUALA LUMPUR (No Meals)
Arrive in Kuala Lumpur International Airport. Meet and transfer to hotel to check in. Enjoy free time on own leisure.
************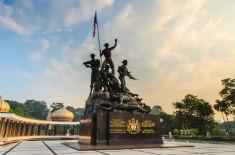 Day 2 SIC HALF DAY KUALA LUMPUR CITY TOUR (B/-/-)
Breakfast at the hotel.
Pick up from the hotel lobby for half day Kuala Lumpur city tour to visit King's Palace, Independent Square, National Monument, Twin Tower for photo stop, KL Gallery and Cocoa House. Afterwards, enjoy free time on own leisure.
Note:
Please be at the hotel lobby at least 15 mins. before pick up time.
************
************
************
Day 3 DEPART KUALA LUMPUR (B/-/-)
Breakfast at the hotel.
Enjoy free time on own leisure until check out from hotel and transfer to Kuala Lumpur International Airport.
**End of Service**
(Itinerary is subject to change depending on the local weather & traffic condition without prior notice.)
************
************
************
Optional Tours
******
* You may add optional tours at the time of booking confirmation.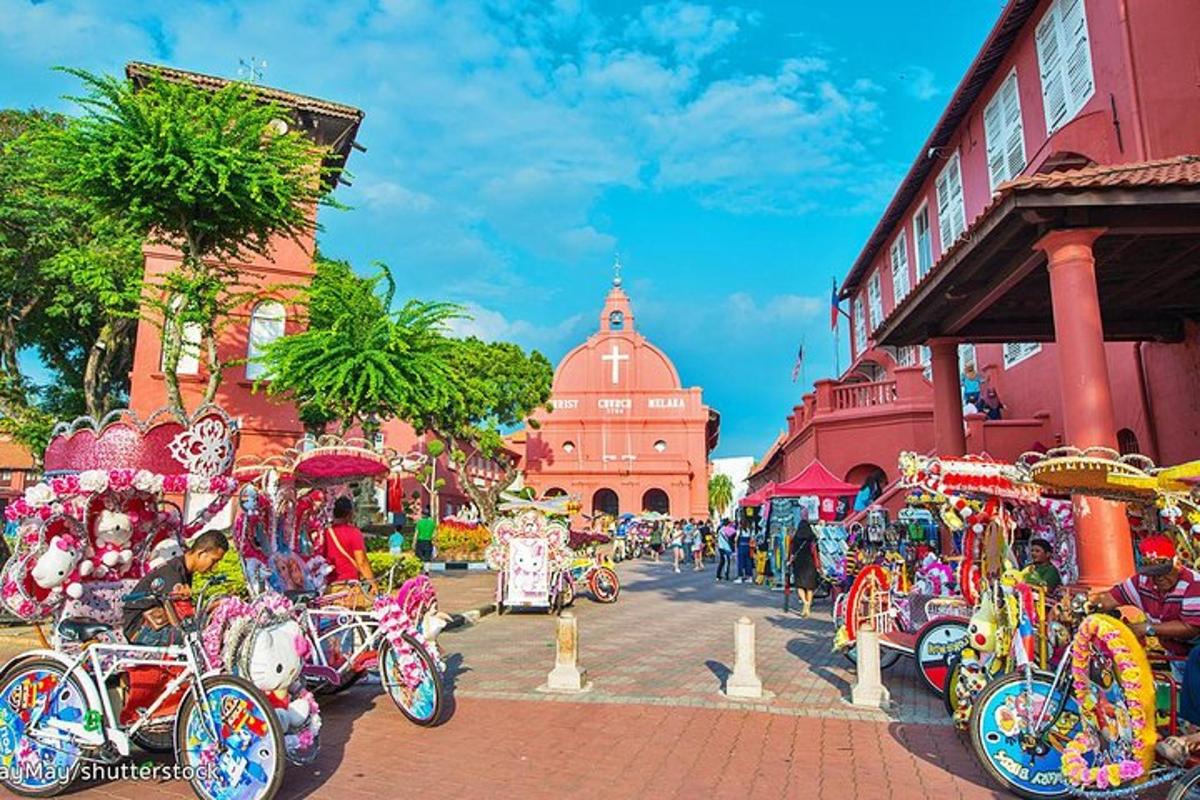 HISTORICAL MALACCA
Visit St. Peter's Church (1710) – the oldest Christian Church still in use in Malaysia. Drive past the largest 17th century Chinese cemetery outside of China, located at Bukit China or Chinese Hill. Stop at the foothill to view the Princess Hang Li Poh's Well before driving into the Portuguese Settlement.
Proceed to view the famous gateway. 'Port de Santiago' and the ruins of St. Paul's Church lined by 17th century Dutch tombstones. Next on the list is "Red Square" – the salmon pink Dutch administrative buildings which today house the Malacca Museum and government office. Take a stroll along Malacca's Jonker Street which ends by the banks of the Malacca River
Inclusive of lunch at a local restaurant only
Exclude: any entrance fees
Min. 2 adults
Duration: 8 hrs only
Pick Up Time: 0845 hrs – 0900 hrs (meet at hotel lobby)
******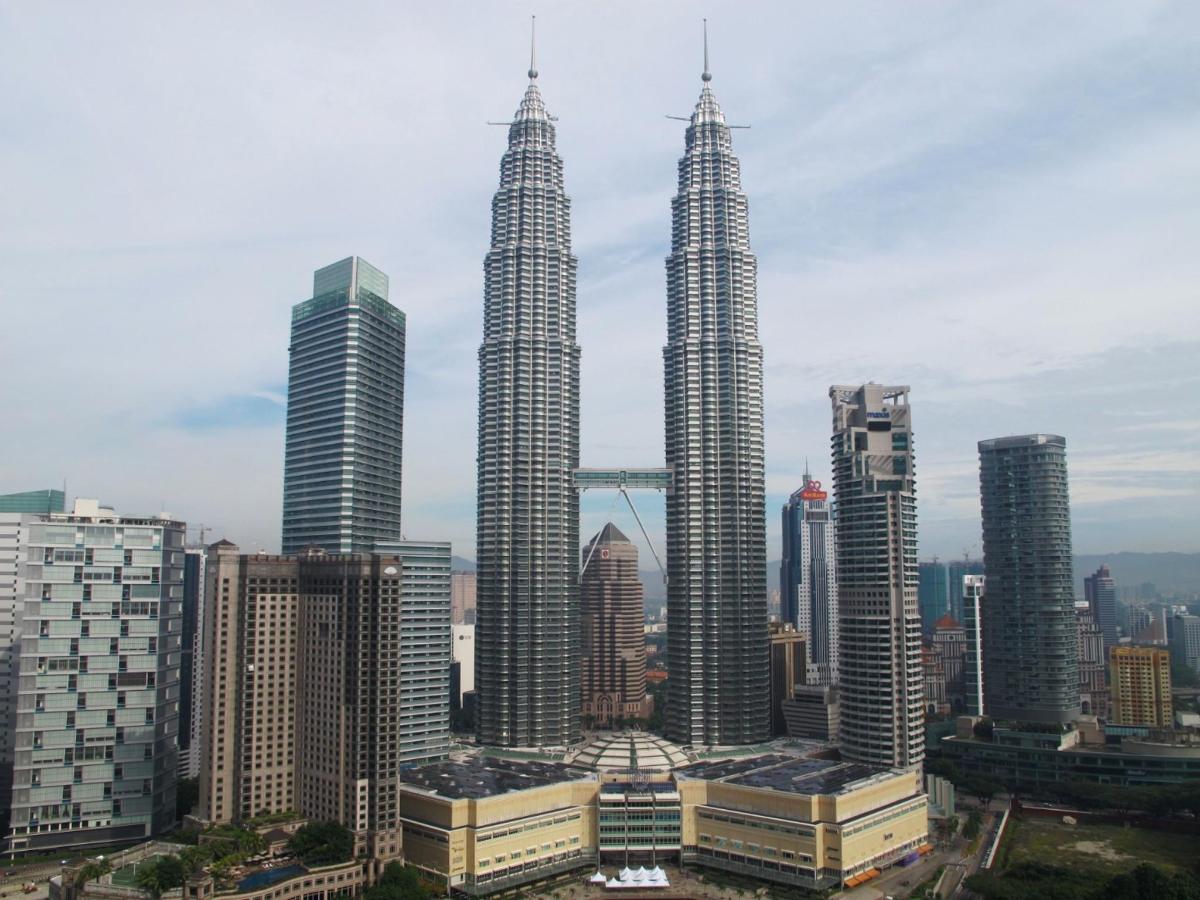 *Petronas Twin Tower photo stop
*Local Batik and Handicraft Centre
*Independence Square, Sultan Abdul Samad Building, Spotted Dog "Tudor Styled Cricket Club"
*Lake Garden (drive pass)
*King's Palace
*Royal Selangor Pewter
*Batu Caves
*Lunch stop
*Old Railway Station
*China Town
*Central Market with "Teh Tarik" experience
Inclusive of lunch at a local restaurant
Min. 2 adults
Duration: 7-8 hours only
Pick Up Time: 0845 hrs – 0900 hrs (meet at hotel lobby)
******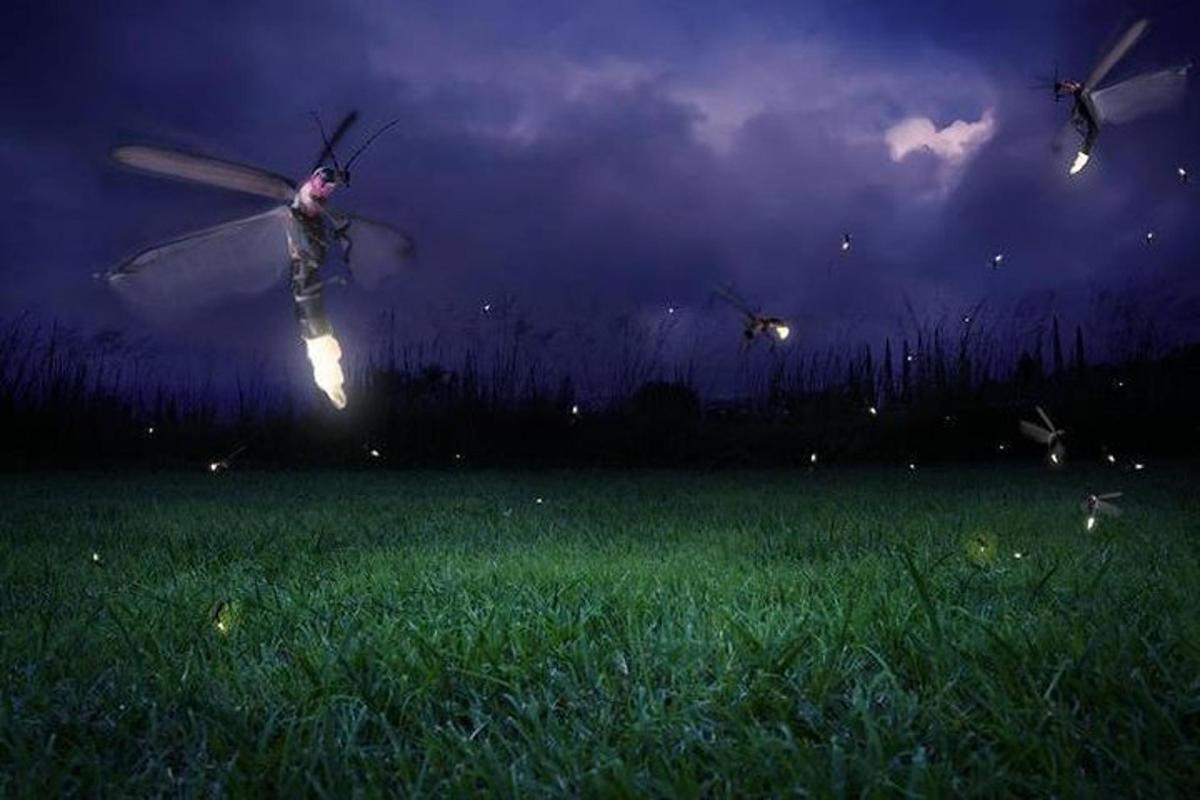 KUALA SELANGOR & FIREFLIES
Proceed to Kuala Selangor town with one of the largest firefly colonies in the world. On arrival at Kuala Selangor, visit "Kota Melawati", a historical hill that features the remains of a late 18th century fortress. Formerly known as "Fort Altingsburg", its top hill provides scenic view of the Selangor coastline as its backdrop and straits of Malacca can be seen on a clear day. Apart from being a historical site, Melawati Hill is also home to the silver-leaf monkeys and long-tailed macaques which will greet the visitors.
Next proceed to the quiet hamlet of Kampung Kuantan – the highlight of the tour. Row upstream in a small unmotorised boat (tongkang) in the quiet darkness to witness the blinking trees. This scintillating display of fireflies portrays an image of a flashing Christmas Tree. The synchronized, rhythmic flashing is produced by the thousands of fireflies found in the mangrove swamp of Kampung Kuantan. The skilled local oarsmen make this experience a memorable and unforgettable one.
Inclusive of dinner and boat ride only
Please bring along insect repellent
Min. 2 adults
Duration: 7-8 hours only
Pick up time: 1445 hrs – 1500 hrs (meet at hotel lobby)
******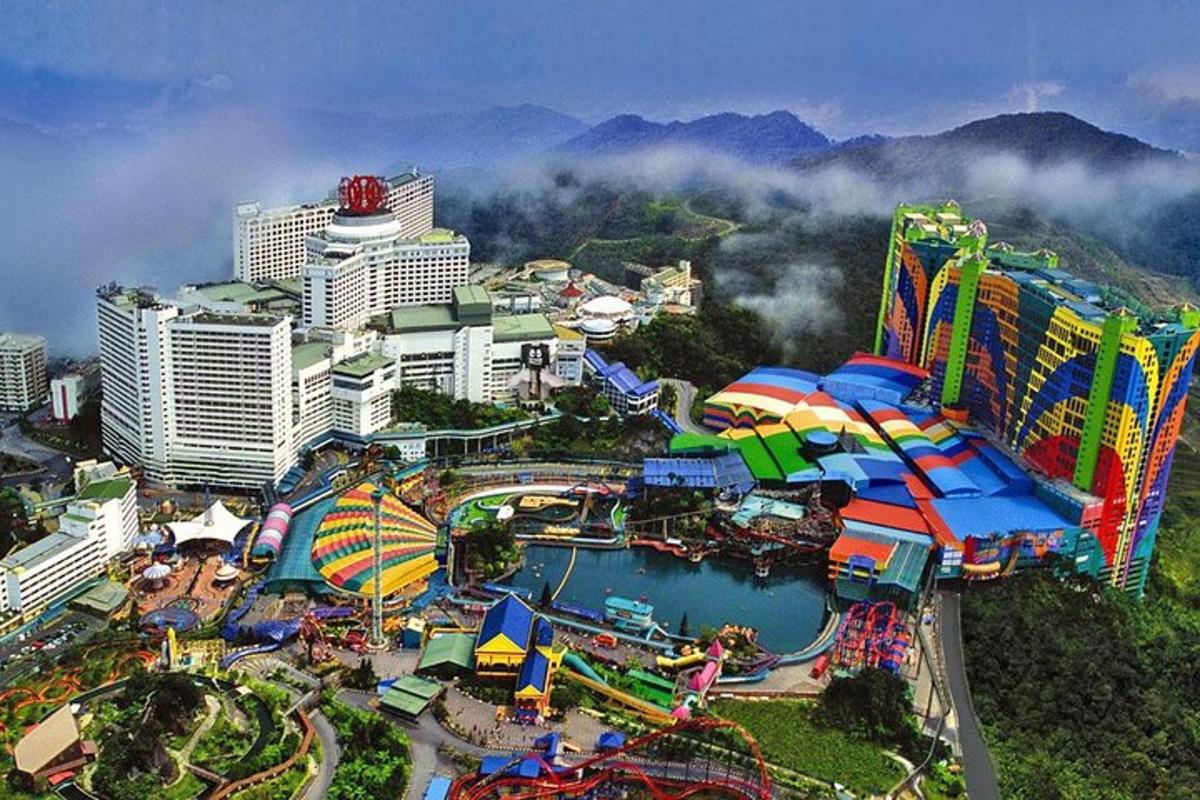 GENTING HIGHLAND TOUR
A day trip to Genting Highland includes a ride in South-East Asia fastest and longest cable car. When you arrive at the foot of the hill resort, head to the casino by riding the 2-mile (3km) Genting skyway. As you climb to the top of the mountain, admire a panoramic view of the highland and pristine tropical jungle below. On arrival at Genting Highland, you will be free to explore its hotels, shops and restaurant on your own.
Those below 21 years old are not allowed into casino
Inclusive: Return cable car tickets only
Exclude: Meals, Beverages, Theme Park ticket and show
Min. 2 adults
Duration: 8 hours only
Pick up time: 0845 hrs – 0900 hrs (meet at hotel lobby)
******
******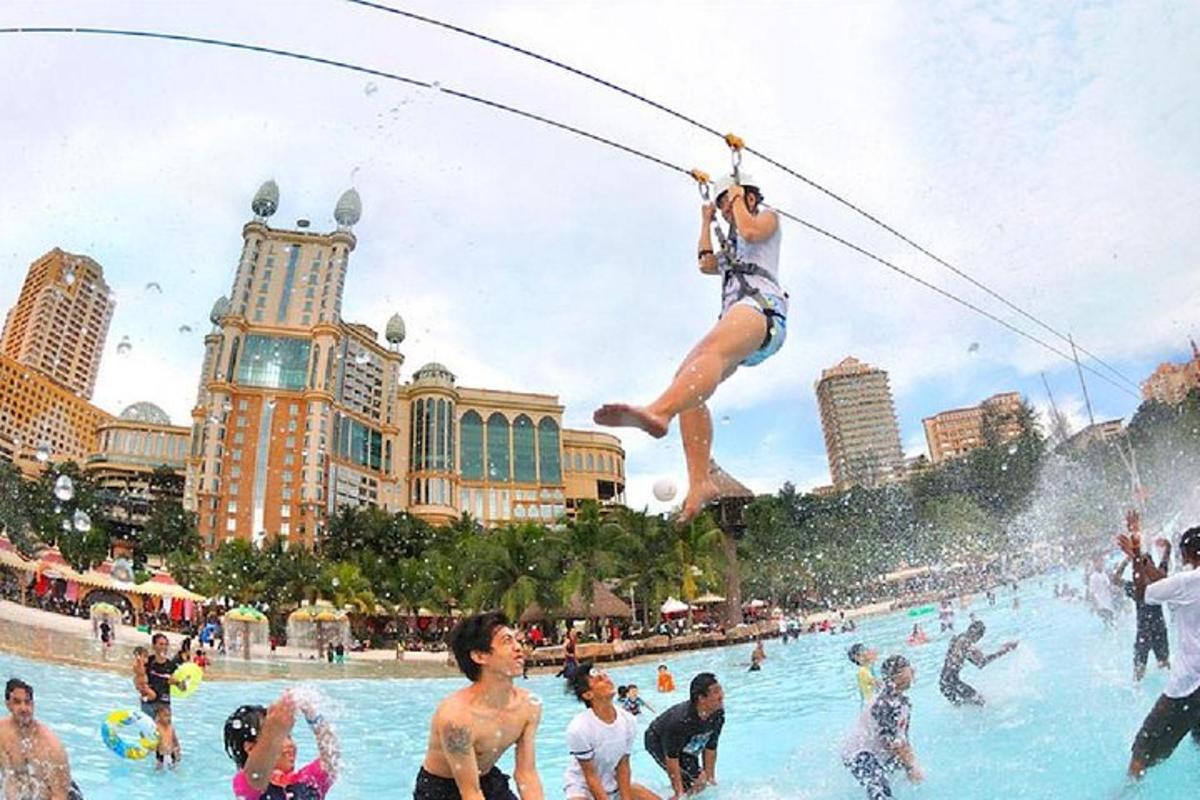 SUNWAY LAGOON THEME PARK
Spanning over 80 acres, Sunway Lagoon draws fun seekers from all over with its reputation as a theme lands, each boasting their own exciting attraction. There are Adventure Park, Wild Wild West Water Park, Surfbeach and Elephant Walk. A place where you will take home more than just memories. The Lagoon's mascot, captain quack, walks around the entire lagoon spreading his contagious energy and merriment to the visitors while they enjoy the daily shows and many exciting activities.
Please bring along your bathing suite and towel
Inclusive all rides ticket except for bungy jump, G-Force X, Go Kart and Wild Immersion (VR) with two way transfer from hotel in Kuala Lumpur
min. 2 adults
Duration: 7-8 hours only
Pick Up Time: 0915 hrs – 0930 hrs (meet at hotel lobby)
******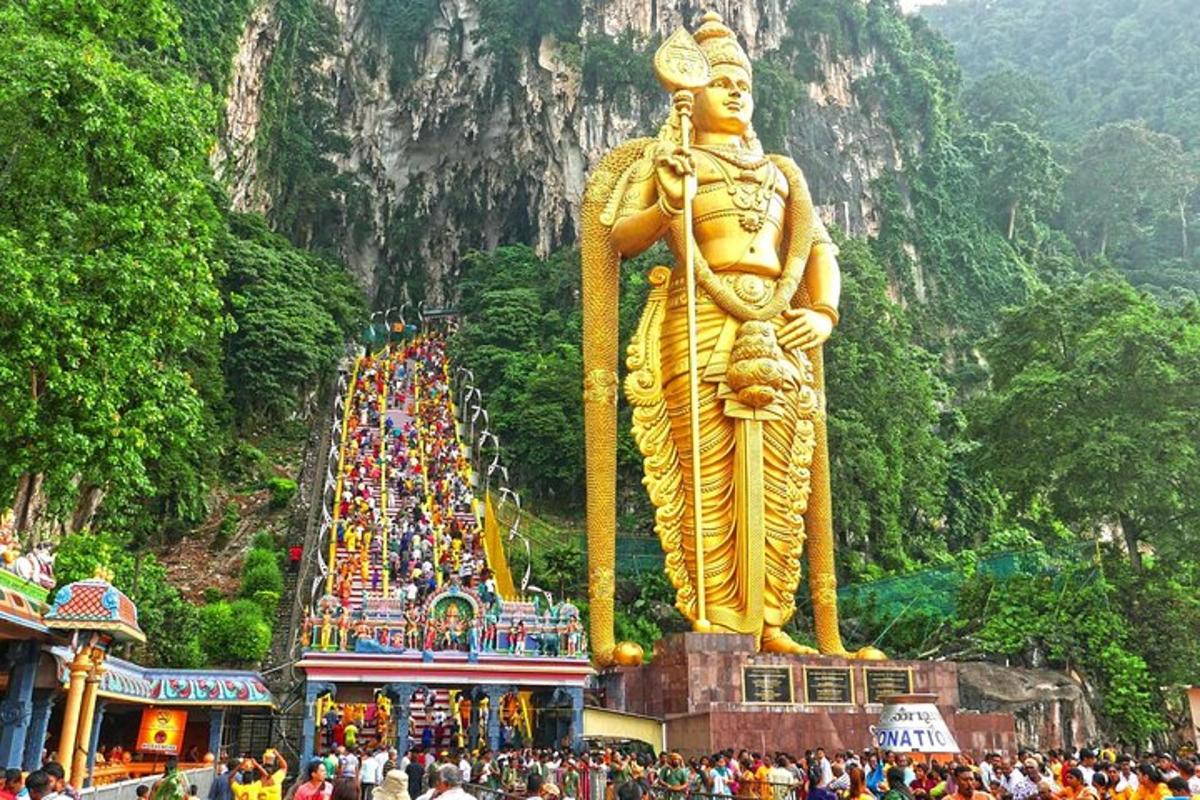 CAVES COUNTRY & BATU CAVES COUNTRY
You'll be taken to one of Malaysia's most popular Hindu shrines at the mysterious Batu Caves and have the option to see how Malaysia's most distinctive crafts are produces at the world largest Royal Selangor Pewter factory; see the different processes involved in working with the pewter, including casting filing, polishing soldering, hammering and engraving proceeding to the highlight of the tour – limestone hills of Batu Caves; a flight of 272 steps lead up to the temple cave.
Min. 2 adults
Duration: 3-4 hours only
Pick up time: 0845 hrs – 0900 hrs OR 0145 hrs – 0200 hrs (meet at hotel lobby)
******
************
************
************
************
************
************
What's Not Included
Any visa (if required)
Any round trip airfare & taxes
Peak Season surcharges
Tourism Tax to be paid directly by the guests upon check in
Tipping for the guide and driver
Midnight transfer surcharge (between 2201 hrs to 0659 hrs): USD 15/Person/Way (Min. 2 Pax) & USD 30/Person/Way (for Single traveller) (To be collected manually upon confirmation)
Anything that is not specifically mentioned in the INCLUSIONS is on pax account
Any kind of personal expenses or Optional tours/extra meals ordered by the guests
Cancellation policy
Strictly no cancellation and modification upon confirmation of booking. No refund will be extended for any unused services